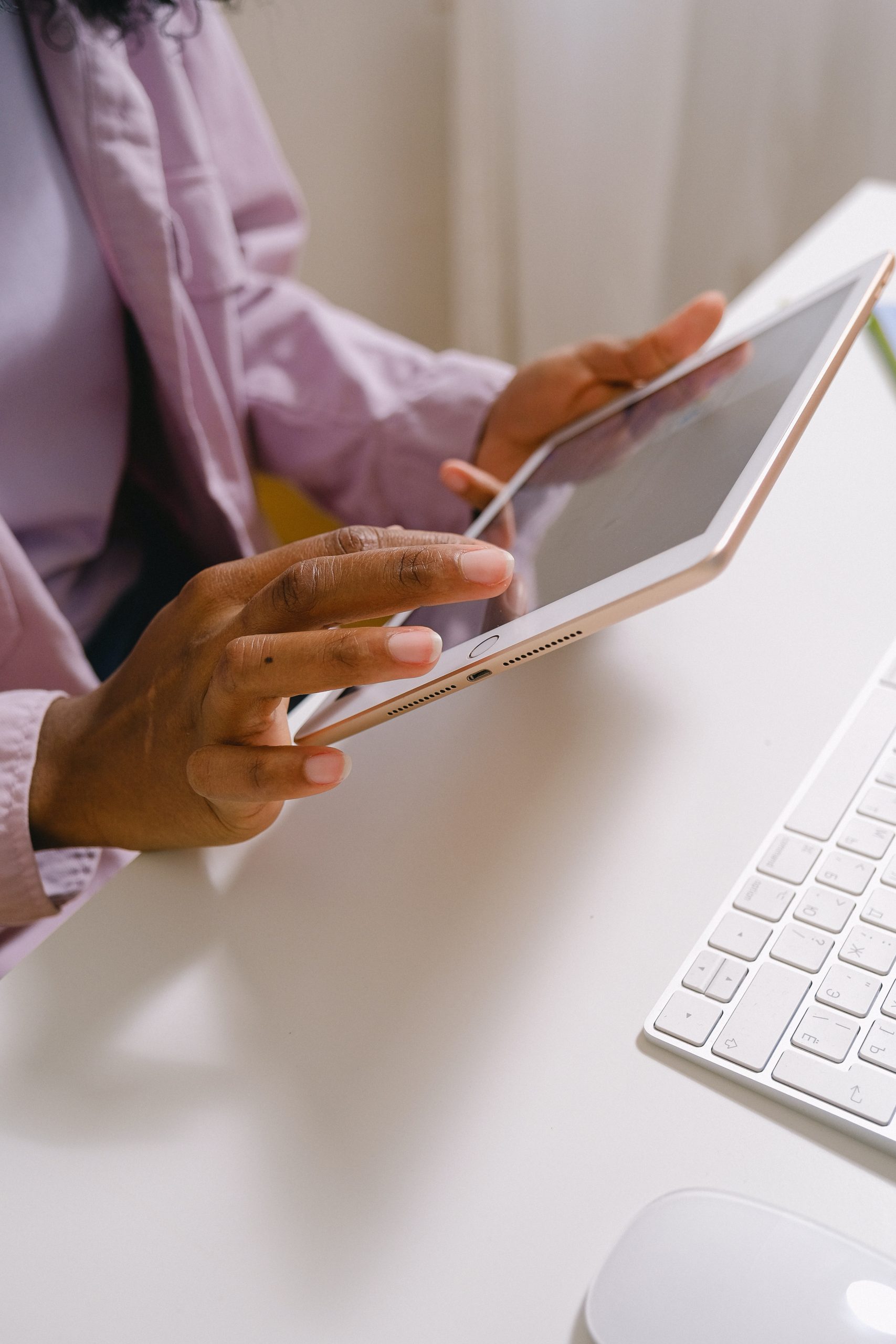 Diagnose Your Website with the Perfect SEO Audit & Report Out There
If you are serious about getting more leads and sales, you should increase your targeted traffic to your website. How you succeeded in this is with search engine optimization. An analytical look at your website is the first step to knowing how search-engine-friendly it is with an SEO audit.
Fill out the form below and find out how to rank higher and get more organic leads and sales: Submit a new message sent!
**If you realize Google has penalized your website, please note that in the text area in the form above. **
Like most business owners and marketing heads, you would always be thinking about what you can do to boost your website's organic rankings. You should invest in a comprehensive website SEO audit to develop a viable SEO strategy. Differently from the "free website analysis" you have been offered in the past by a spam email, A One Sol's website SEO audits in Pakistan take an in-depth look at every feature of your website and some of your competitors.
What Makes Our SEO Assessment Unique – and the Very Bets SEO Reports Out There
Our SEO tools (including our proprietary SEO analyzing software) are matchless. Differently from SEO companies, we work into our analysis of the economics of your business model and offer you a strategy custom-tailored to the situation of your company (i.e., an enterprise company with in-house SEO workers can look for a different deliverable than the owner of a small home service business look forward to a "do it for me" SEO solution).
COMPETITOR'S SEO ANALYSIS IS KEY
However, SEO is a zero-sum game; for your website to be visible more, you have to leapfrog websites ranking above you, so a key aspect of each A One Sol SEO audit agency in Pakistan is comprehensive competitor analysis. Our professional team will present you with the keywords your competitors are targeting, how they rank for those keywords, a brief look into their online marketing technique and strategy, and an opportunity to outrank them. Even the "best" SEO checkers and testers let you have only a snapshot of what's going on. Not ours – you must be left open-mouthed at the level of detail our SEO software gives you.
WHAT YOU GET WITH OUR FREE SEO REPORT
A blueprint of recommendations is the result of A One Sol SEO audits company Pakistan – what you should do to get your "SEO house" tidy. We also add an online marketing and SEO strategy – what you need to market your business online properly and what you should do to measurably boost your organic search rankings and get increased leads, as well as sales from non-branded organic search terms. Every audit our team do is customized to your business, but a particular SEO audit service adds deliverables such as:
Baseline data collection using A One Sol's proprietary SEO tools and analytics framework

Key metric identification – the data suggests you need to use it to measure future SEO effectiveness.

Keyword research to select high-quality target keywords unique to your business

Competitors analysis for more than 10 competitors

Complete evaluation of the code, structure, on/off-site content, and links cape of your site.

Page-by-page recommendations for 10-30 pages

Keyword rank report for 1,000-2,000 target terms

A local SEO and 

social media strategy

 evolution

Online marketing & SEO strategy

Presentation of our findings by a dedicated account manager and SEO analyst
WHAT HAPPENS AFTER A ONE SOL SEO ASSESSMENT?
Roughly 90 per cent of SEO audits from us turn into ongoing SEO service engagements, but the audit alone has significant value. Are you a small business looking to get out of a tight spot with search engine optimization or a marketing executive wanting an enterprise SEO audit? We can help! A One Sol has done SEO audits for 300 companies – from small local companies to large businesses and international and publicly traded corporations. If executed, the recommendations from our audit are promised to greatly boost your organic rankings, leads, and sales you get from non-branded organic search terms.
Our Account managers consider your business their own, and our SEO analysts in Pakistan are some of the professionals in the business. Together, they'll know the key elements of your business and access your website, as well as your competitors' websites, at a level of a piece of information you never even hope for that. Pay no attention to those cheap "Google SEO checkers" – most are impotent and only provide details that you may find quickly. In our free SEO report in Pakistan, we include details insights, evaluations of the code of your website, file structure, on and off-page content, the links pointing to your website, and your complete online marketing presence.
Our SEO audit includes a professional report and a presentation from our Account Manager and search engine optimization analyst. Our Account Manager and SEO analyst will customize the presentation for your preferences and answer immediately any question you want to ask.
Contact us today and tell us more about your SEO needs.
Be Wary of SEO audit Scams!
Make sure you get your money's value! Every SEO agency performs audits and evaluations differently. Some of the cheapest SEO companies will normally run your website through software that provides a standard report. However, some of the best SEO companies will go deep into that data and let you have a distinctive look into the performance, structure, and authority of your site.
Recent Case StudiesProject No HeaderEcommerce, SMM Project No MetaSEO, Technologies Custom stunning headerB2B Services, SMM All Projects 
Why Choose A One Sol Over Other SEO Companies?
At A One Sol, we let our clients speak for us. Please look at our SEO reviews and hear directly from our clients why we are the best SEO company in Pakistan worldwide for your needs. Most importantly, everything A One Sol does comes from the perspective of a business owner. We work for your business like it's our own.
Done that? Great! Let's get a load of the details. Our SEO professionals can offer you a few guarantees other SEO agencies can't:
WE WON'T ALLOW YOU TO WORRY ABOUT LONG-TERM CONTRACTS. We will only put you in chains for a specific period. Ever.

YOU MUST OWN EVERY SINGLE DELIVERABLE, FROM YOUR WEBSITE TO EVEN YOUR CONTENT. Many SEO agencies wouldn't allow you to keep your work when you say goodbye. Not us.

YOU'LL BOOST YOUR MARKETING COSTS. Whatever we do is tracked, measured, and closely analyzed for betterment. This does lower your costs and lift results.

YOU GET THE PEACE OF MIND THAT WE WILL MAKE EVERY EFFORT FOR YOU. SEO is a long-term investment; this is why our SEO Specialists believe in building partnerships rather than acquiring clients.

YOU GET A DEDICATED ACCOUNT MANAGER to your best guidance, and you also get a support team, including an analyst, web designer/developer, and a dedicated (US-based) copywriter.

YOU GET DETAILED MONTHLY REPORTS (you can understand) that attach search engine optimization performance to your bottom line.
What Clients Think About Us? Read More 
I hired this company to do my website, A One Sol did an amazing job at boosting my search rankings on Google. My web traffic is up, and they are bringing real customers into my store.
John David Lead Manager
In my history of working with SEO agencies, no one company I've ever worked with has better service than A One Sol.
Blog What Google Releases on the 25th Anniversary of 'Friends' to Celebrate Digital Marketing How to Find Essential SEO Ranking Factors in 2019SEO How to Asses Crawl Hygiene SEO How to Become an Ethical Content Writer Content Writing Don't Be Frightened to Fail in Marketing Content Marketing The Best Way to Get Started with Edge SEO SEO How to Get the Most of Your Content Marketing Budget Content Writing FAQ Structured Data Influences Google Search SEO Is JavaScript Necessitated When Redirecting Hash bang URLs? SEO
See the businesses we work with
We Serve Every Industry, But Specifically, We Serve:
Architects and custom builders

Bathroom Remodelers

Chiropractors

Contractors

Dentists

Ecommerce

Electricians

Enterprise accounts

Financial services

Fire protection

Flooring Companies

Franchises

HVAC companies

Kitchen remodelers

Landscapers

Lawyers

Medical and healthcare

Plumbers

Property management

Real estate agencies and realtors

Remodelers

Restoration

Roofers

Small businesses

Solar companies

Urgent care centres

Window and door companies
Clients' Success Around the Country:
China    

India     

United States    

Indonesia           

Brazil    

Pakistan              

Nigeria 

Bangladesh        

Russia  

Japan   

Mexico

Philippines         

Ethiopia               

Vietnam              

Egypt    

Iran       

Congo, Dem. Rep.           

Germany            

Turkey 

Thailand              

France 

United Kingdom              

Italy      

Burma  

South Africa       

Tanzania             

Korea, South     

Spain    

Colombia            

Kenya  

Ukraine

Argentina           

Algeria 

Poland 

Uganda

Iraq       

Sudan  

Canada

Morocco             

Afghanistan       

Malaysia             

Venezuela         

Peru     

Uzbekistan        

Nepal   

Saudi Arabia      

Yemen 

Ghana  

Mozambique    

Korea, North